Whether you've been laid off due to the COVID-19 pandemic, been terminated for alleged work-performance issues, or have been fired out of the blue, there are six basic steps anyone who has lost a job should take to make sure his/her rights are protected—whether you think you have suffered a wrongful termination or not.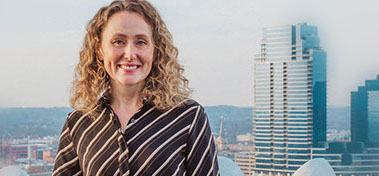 Erin Dornbos
1. Know your employment status.
Your employment, and other legal rights and potential courses of action, will vary depending on your employment status.  Most employees are considered "at will," which means you can be fired for any reason or for no reason, as long as it's not an illegal reason. Others are employed via an employment agreement. The employment agreement is a contract between you and your employer and it governs the rights and obligations both you and your employer have. Still others are members of a labor organization or union. As a union member, your employment rights are governed by the collective bargaining agreement, or contract. So it's important to know your employment status in order to understand your rights.
2. Request a copy of your personnel file.
Under Michigan's Bullard-Plawecki Employee Right to Know Act, employers are required to allow employees to review their personnel files periodically and to give employees a complete copy of their personnel file upon written request. Regardless of the reason given for your termination, request a copy of your personnel file to review and keep for your records. Review your personnel file for accuracy and maintain it along with other documents you may have related to your employment for possible future reference or use.
3. Do not sign anything without consulting with an attorney.
Upon your termination or lay-off, some employers will offer a severance package or other form of compensation. This will almost always come in the form of a severance or settlement agreement (contract) that will require you to agree to certain terms and conditions including a release of any possible employment claims. If you receive a severance offer, or are presented with an agreement of any kind, do not sign it immediately. Be clear with your employer that you would like to have time to review it with legal counsel – which you have a right to do – and confirm the date by which you must make a decision. If you are 40 years or older, the federal Age Discrimination in Employment Act requires that an employer give you at least 21 days to review any proposed severance agreement that would waive your rights to make a claim of age discrimination. Then, contact an employment attorney to review the proposed agreement with you. The attorney may recommend you sign it as is or may suggest changes to propose to your employer. Regardless, having an employment attorney review the agreement before you sign will ensure that you fully understand what you are receiving and what you are giving up in return.
Remember: if you are called into a meeting regarding your job and you are fired, stay calm – ask questions, make notes if you can while you listen, but stay calm. Do not get drawn into agreeing with the employer's stated reasons – if any – for terminating your position.  Many people avoid conflict and are shocked in a termination meeting, and may end up numbly deferring to a boss's stated reasons for the firing, while the employer has the advantage of being prepared for what is usually an emotionally fraught discussion.  You don't want to be stuck later with your statements that you deserved to be let go, if that would not be your thinking when cooler heads prevail and/or when you have more information. Remember that it is very unlikely you will be given an opportunity, or a fair chance, to tell your side of the story, and a termination meeting is certainly not where that will happen.  If you disagree with the stated reason you're being fired, say so calmly and firmly, but acknowledge that it is not the time to get deeply into the specifics.  If you are a public employee or believe you may have a right to a hearing for some reason, ask for a hearing at a later time after you have had time to learn the issues and prepare for it with fair notice.
If you suspect that you may be about to get fired, consult with an employment attorney ahead of time, if possible, for advice on how best to handle the situation.
4. Sign up for unemployment.
Regardless of the reason given for your termination, you should file for unemployment benefits and be sure you are accessing all of the unemployment resources to which you are entitled. As a result of the recent surge of unemployment claims and the new unemployment benefits offered, the Michigan Unemployment Insurance Agency has implemented a schedule for filing claims based on your last name either online or by phone:
Despite the schedule, delays may still occur. Be persistent and try not to get discouraged. Even if your former employer initially objects to your right to receive unemployment benefits, you can appeal that objection and have a right to a hearing. Advocates are available—free of charge—to help you navigate the unemployment process and assist you at a hearing. Click here to learn more about no-cost advocacy.
5. Take notes.
Regardless of how traumatic or impactful losing your job is, your memory surrounding the details of the experience will inevitably fade. Those details, however, may turn out to be important down the road. While it's fresh in your mind, make notes or a timeline of everything you remember about your firing and what led up to it. Include dates and content of conversations you may have had with your boss or HR, what witnesses may have told you they saw or heard, your own perspective of any events that may have contributed to the decision, etc. Making contemporaneous notes about what happened may help you process and understand the situation and will be an important reference for you in the future.
6.  If you believe you may have been fired for an illegal reason or in violation of an employment contract, reach out to an attorney sooner rather than later.
Even at-will employees cannot be fired for illegal reasons, and both state and federal law prohibits firing or otherwise taking adverse action against employees for various unlawful reasons, including your race, ethnicity, sex, disability, religion, or age. An employer also may not fire you because you are pregnant or because you plan to take or are currently taking FMLA leave.  Right now, leave requirements have been expanded for the coronavirus pandemic, and you might have additional rights, depending on your need to be away from your job.  It is also illegal to fire someone because he or she complained about alleged discrimination or reported alleged illegal acts by the employer. These are just some examples of employment claims you may have and each one (and others) involves different statutes of limitations (time limits by which you must file a lawsuit) and administrative requirements (like filing a charge with the Equal Employment Opportunity Commission first). Some time limits are very short. For example, under Michigan's Whistleblower's Protection Act, employees have only 90 days to file a claim. It's very important to know soon, therefore, whether you may have a legal claim, what you need to do to pursue it, and by when.
If you have reason to believe you were terminated unlawfully, or if you've recently lost your job for any reason and have questions about your rights, call the workplace law experts at PSFK Law at 616.451.8496 or email us here. We'll review your specific situation and discuss what options may be available to you. 
The attorneys at Pinsky, Smith, Fayette & Kennedy are working full-time from our remote/home offices during the state-wide "Stay home, Stay safe" order and are fully available to help. Reach out to us.